Italian Bell Ringers' Meeting in Cividale. 51st Edition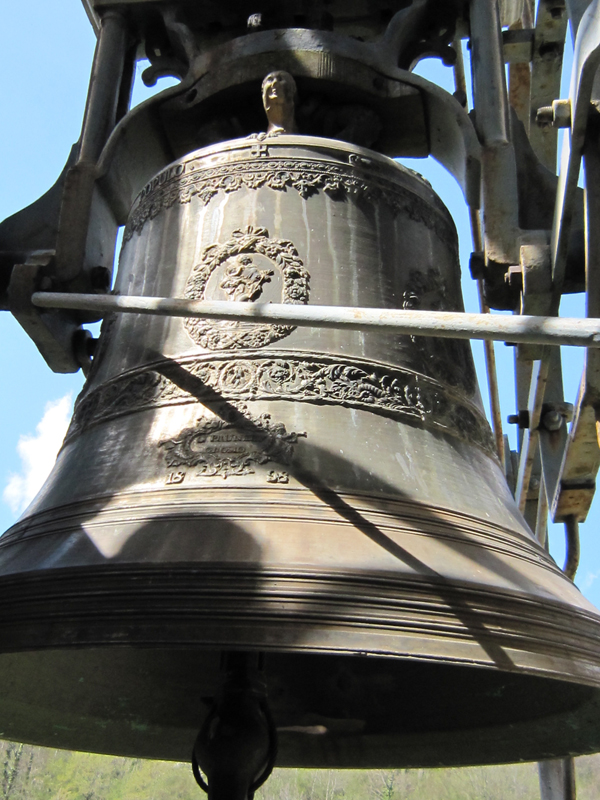 Cividale del Friuli, a picturesque town set in the heart of the Alps near Italy-Slovenia border, will host the 51st edition of the Italian Bell Ringers' Meeting with a considerable number of guest ringers from England, Austria and Slovenia. The main object of this annual meeting will be to display the wide range of ringing system existing in the Peninsula, accompanied by panels and talks on the state of the Italian bell ringing tradition
Mobile bell frames with ringers in action will be placed in the quares and the streets of Cividale to show visitors some of the most common ringing systems across Italy: 'ambrosiano system' (very common in Lombardy and Piedmont), 'veronese system' (typical of Verona, Vicenza and Great Britain), 'a slancio system' (swinging-bell system used in the centre of Italy, Austria and Slovenia) and several different ringing systems typical of Emilia Romagna (Bologna, Modena, Reggio Emilia).
Cividale meeting will also offer the Italian ringers an opportunity to draw up an outline for national council by-laws intended to protect the bell ringing tradition in an increasingly computerised world. One of the most serious hindrances for the organisers to remove will be the fragmentation among the several Italian ringing bands, not because of misunderstandings but due to different local bell ringing traditions. The aim of this will be to find common lines to be shared by all the Italian band of ringers and promote the defence of tradition and public recognition.
In order to demonstrate several aspects of English ringing, the programme of the English ringers will be as follows:
Item 1 – Call changes (These are the basic changes/rows with one pair of bells swapping over on command to reach recognised musical changes/rows – 7 minutes
Item 2 – Wedding Ringing (A combination of call changes and "firing" (all bells together) – 7 minutes
Item 3 – Change Ringing on 5 bells (probably Grandsire)with a covering bell (heaviest bell). Each row different 120 rows (Factorial 5) – 5 minutes
Item 4 – Change Ringing on 6 bells. Method to be decided after practice but possibly either Roncobello or Bologna. Each row different – probably 120 of the availble 720 rows. 5 minutes.
Item 5 – Muffled ringing (for funerals) This would be the same as Item 3 but with leather muffles on the clappers, muffling one side of the clapper.
The Italian Bell Ringers' Meeting will take place on the 11th and 12th June 2011. For more information please contact us at luca.fiocchi@libero.it